Dallas Permanent Laser Hair Removal Solutions
At Oasis Med Spa and Laser Center, we offer laser hair removal services using state-of-the-art equipment. Among our most popular Dallas med spa services, laser hair removal offers clients a way to avoid the daily frustrations of traditional hair removal.
Laser hair removal is the most simple and effective way to eliminate unwanted hair. Our friendly laser technicians provide a gentle, comfortable experience that ensures smooth, soft skin. So when you become tired of waxing, threading or tweezing, our luxury Dallas med spa is the perfect location for a quick and long-lasting hair removal treatment.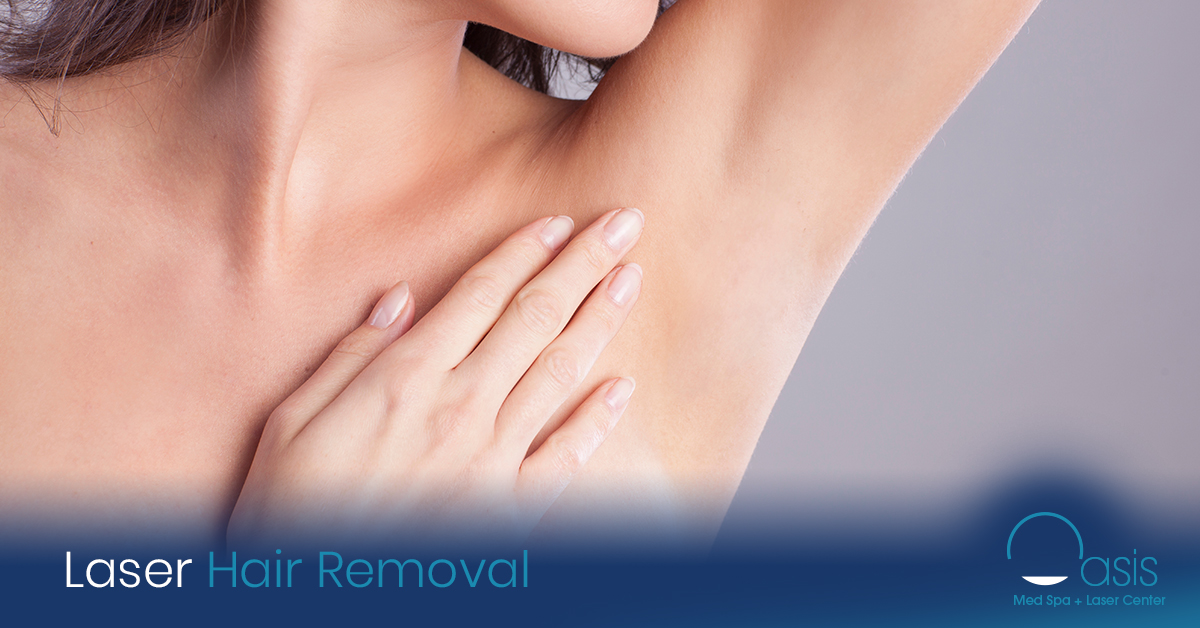 Why Laser Hair Removal Is Preferred
Laser hair removal is a highly requested cosmetic procedure for removing hair on the face, arms, back, legs, underarms, bikini lines and other areas. This process works by targeting hair follicles with concentrated beams of light. Light is absorbed by the pigment in the hair follicles and converted into heat, thus destroying the hair. The treatment is safe and available for all skin and hair types.
The Laser Hair Removal Procedure
Here's a closer look at the steps involved in a laser hair removal treatment. The process may vary depending on the treatment requirements of each client.
A client wears dark glasses for protection from the laser.
A technician may shave the target area and apply numbing cream.
The handheld laser device is pressed against the skin.
A technician activates the laser while the patented cooling system protects the skin.
Hair begins falling out after around five days, continuing for several weeks.
At Oasis Med Spa and Laser Center, we use the GentleMax Pro® system. Regarded as the premier cosmetic laser system today, it is suitable for full body laser treatments and other skin rejuvenating laser treatments.
Advantages of Our Laser Hair Removal Service
Fast and consistent treatment.
Precision-targeted technology.
No recovery time.
Expert laser technicians.
Prevent ingrown hairs.
Long-lasting results.
Silky smooth skin.
Common Questions About Laser Hair Removal
The number of sessions will depend on your hair type and the size of the treatment area. Clients typically require three to nine sessions for complete hair removal.
Most clients experience only mild irritation and some temporary redness. The GentleMax Pro system uses cryogen technology, cooling your skin with chilled air.
Session times vary depending on the treatment area. Targeting the chin or upper lip will take minutes, whereas a full body treatment could take around an hour.
Laser Hair Removal Near Me in Dallas
For the best laser hair removal services in the Dallas Metroplex, visit Oasis Med Spa and Laser Center. Our med spa team provides leading hair removal, facials, microneedling and other cosmetic treatments for clients in Dallas, Frisco, McKinney, Plano and Beyond. Call (972) 250-9999 or request an appointment today.