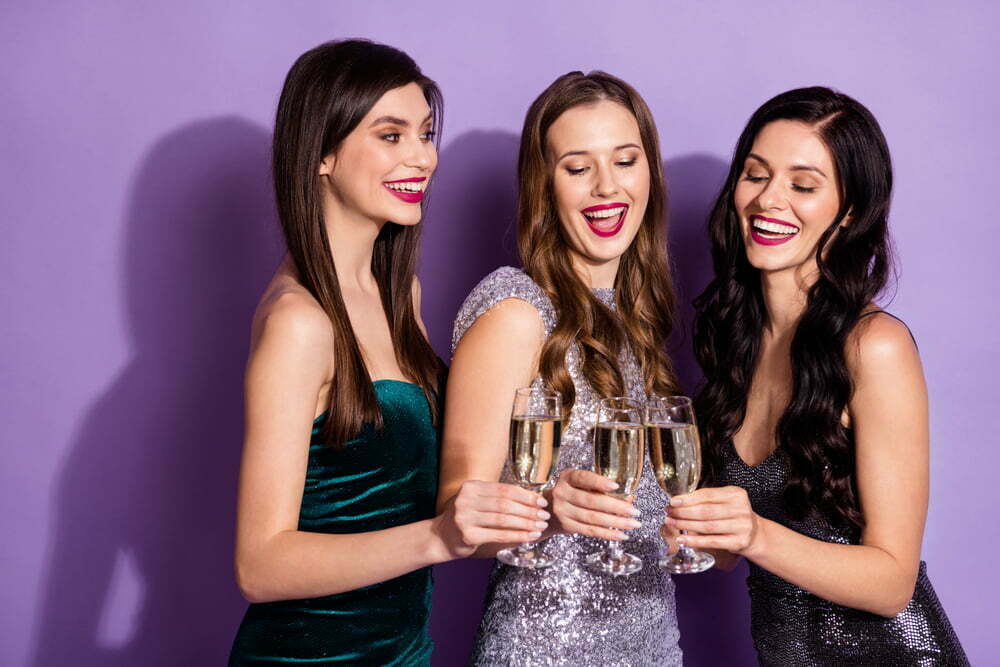 Botox® parties have become almost as common as barbeques in many communities. Whenever you consider getting a cosmetic injection such as Botox, you'll want to ensure you are getting the treatment by a licensed professional in the proper environment, such as Oasis Med Spa and Laser Center.
What Is a Botox Party?
A Botox party is a social event where a group of friends gather at a host's home and receive Botox injections. Although this may sound like a good time, performing aesthetic medical procedures outside a clinical environment is both risky and dangerous.
In recent years, more and more people have begun hosting gatherings in a home where Botox injections are administered. An aesthetician is usually called in (certainly not always) to perform the treatment, while guests relax in the comfort of a social setting.
Is It Safe to Receive Treatment at a Botox Party?
Even with an aesthetician, attending Botox parties is not advised. In fact, experts have issued a firm warning not to receive any treatment at such events. Here are five reasons why.
1. The Party Environment Is Not Ideal
The clinical environment – whether a doctor's office or an aesthetician's consulting room – is specifically designed for performing medical procedures. Equipment and instruments are sterilized before use and discarded appropriately after a consultation to ensure patient safety.
Should anything go wrong, the physician has solutions at his or her disposal to deal with the problem. This is not the case in a person's home.
In addition to exposing medical instruments to bacteria and other potentially harmful organisms, handling botulinum toxin outside a clinical environment is not wise.
2. Allergic Reactions Are Possible
As with any medical procedure, Botox treatment can have side effects. If a patient has an allergic reaction to the product, it will be difficult to attend to that in a home environment with the proper tools. Naturally, an unsterile environment also increases the chances of infection.
The name Botox refers to a brand of botulinum, a toxin derived from the bacterium Clostridium botulinum. It can be injected in the face, neck, armpits, hands or feet to help skin appear smoother and younger. It is also used to reduce the severity of migraines, excessive sweating, even to improve symptoms of muscular disorders. If not injected or administered properly, negative outcomes may result.
3. Alcohol Is Not Recommended
Alcohol is often served to guests at Botox parties to create a fun social atmosphere and to help first-timers relax. Unfortunately, alcohol and Botox do not go well together.
In fact, patients in a clinical setting are required to abstain from alcohol 24 hours before treatment, as it increases the likelihood of blood thinning and bruising.
4. High Risk of Injuries and Legal Issues
The probability of injury from treatment received at Botox parties is extremely high. Many certified professionals are prohibited from administering medical procedures outside the office, and as a result, party hosts resort to hiring less-than-qualified individuals to give injections.
Receiving treatment from an uncertified provider can lead to injuries, as that person will not be trained to determine the right injection sites, the proper amount of Botox, nor in handling unexpected side effects.
5. Education on Botox Treatment May Be Insufficient
Unlike the information gleaned from a professional consultation, Botox party guests do not have the opportunity to learn about the treatment. Rather than a consent form, providers often ask guests to sign a waiver. This removes the power to seek a legal remedy if something goes wrong.
The risk of injury escalates if a provider becomes tempted to make as much profit as possible from the Botox party. The cost of Botulinum toxin is charged by the unit. This means that the more units a provider uses, the higher the cost of treatment will be. However, using excessive doses of Botox can have serious health implications.
The only way to ensure you are getting the best Botox treatment possible is to visit only  a licensed practitioner. Botox treatment is one of many med spa services we offer at Oasis Med Spa and Laser Center. When you visit our location, expect to receive the best care available.
How to Make Botox Treatment Safe
The only way to have the safest environment and the best results from Botox treatment is to have a one-on-one appointment with a trained professional in an appropriate setting. The procedure should be preceded by a private consultation and medical screening. Are you interested in learning more? Then please contact us by calling (972) 250-9999 or request a med spa consultation now.